For many years, my copywriting portfolio existed in analog form. Now, it finds a more durable digital form. Below you will find a collection of reviews, features and articles spanning the years 1993 to 2020. As you'll see, the bulk of the early work focuses on music. Later on, I segued into cannabis, occasional political reportage and even some health & wellness coverage. Since 2018, I've worked as the Digital Content Manager for Medicine Box, a whole-plant health and wellness lifestyle product based out of North Lake Tahoe, CA.
Online
In 2020, I returned to freelance journalism after a years-long break with my contributions to Lucid News, a news service which endeavors to bring AP-style journalism to the psychedelic mental health medicine revival. There, my career ended up coming full circle, as Lucid's founder Ken Jordan also co-founded SonicNet, one of the internet's first music sites. They also promoted the McIntosh New Music Festival back in '94, which I'll discuss more fully in the print portion of this portfolio. To find all the work I've written for the site, from a news piece on the release of Leonard Pickard from prison to a longform survey on psychedelics and eating disorders, please peruse my author page.
A few months after starting my work at Lucid, I was also granted the privilege of speaking on a panel hosted by PsyTech and moderated by Anna Phillipi from The New Health Club podcast on psychedelic journalism.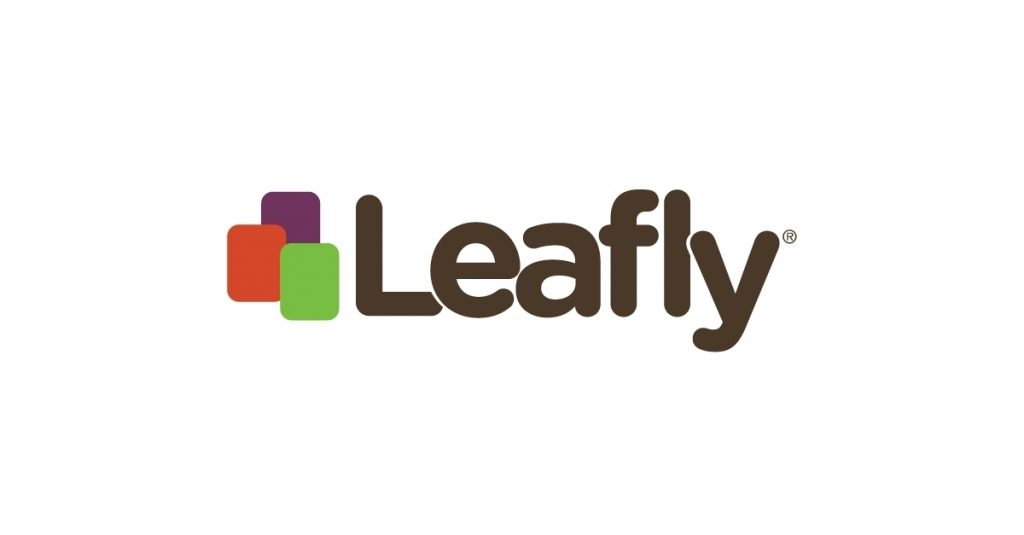 In 2017, I became an occasional contributor to Leafly, a cannabis news portal. The articles I've published through their site to are linked to below:
Miscellaneous
Public Relations/Marketing
Back in my days as a music journalist, I drafted a press release for TVT on a forgotten industrial band named Hednoize. Since then, I have also forayed into press release creation for the Mendocino County Proposition Measure AF in 2016. In 2017, I also assisted in press for the Emerald Exchange, a hybrid farmers market/cannabis industry networking event in Malibu, CA.
I have also drafted a promotional brochure for Choice Partners Group, a Las Vegas-based medical cannabis service for patients and participating physicians. This was distributed at trade shows and promotional events.
Website Copy
The earliest clips in my portfolio date back to a volunteer position reporting on the MacIntosh New Music Festival. From participating clubs in Manhattan, my reporting was uploaded onto the internet in real time: a big deal for the then-nascent technology. Back then, we still had to explain to concertgoers what exactly the Internet was.
As that decade progressed, I wrote for various websites alongside my print publications, some that remain (Amazon, Yahoo's Launch service), others that have faded away (Music.com, MCY). In addition to the online articles posted above, I recently drafted copy for the West African Cultural Foundation.
However, Medicine Box has allowed me the most freedom to shape their overall brand voice. I currently oversee all communications which arises from the brand, and have written all of the copy on both of the company's sites. Click below to see them for yourself:
Newsletters
During my sojourn with 99 High Tide Collective in Malibu, I designed and wrote their "Beyond the Buzz" newsletters. We sent these out through MailChimp to a legacy mailing list of just under 2000 people. To read some samples, click below:
I have also, since joining forces with Medicine Box, written the text for all of the company's monthly email newsletters since 2019. A sampling of Medicine Box's most recent campaigns can be found here. For much of 2019, I also wrote the email newsletter for Warburton Advisers, a boutique legal advisory firm focusing on corporate financial compliance. There, I also helped pen blog posts and copy edited.
Scripts
I've also participated in writing scripts for advertising and educational videos. While working as a messaging consultant for the managed IT firm GeekTek in Sherman Oaks, CA, I co-wrote a script for the company's cybersecurity services which was premiered at the ArcView Network in 2018. In addition, I co-wrote an interactive educational video on anti-money laundering for Warburton Advisers, which can be watched here.
Print
Below you will find selects from my portfolio dating back to the early '90s. Many of these early clips document the American EDM industry in its early, decentralized days. With the 21st Century, I continued that beat until the early oughts, but started to diversify my portfolio with deeper dives into cannabis and occasional politics. Explore my archives to your heart's content.
The '90s Copywriting Portfolio
I got my first national byline in Grey Areas, a glossy, geeky alternative culture magazine published by a Deadhead stay-at-home mom. From that came a small interview in a Rockers for Pot feature for High Times. However, my career only gained lift-off once the post-grunge electronica insurgence of the mid/late-'90s got underway. For much of the decade, I served as the de facto dance music journalist for Alternative Press. In addition, I freelanced for most of that era's dance music resources – URB, Mixer, Sweater and any alt-weekly that would have me. This culminated with a brief yet life-changing position as interactive writer for the short-lived internet TV network den.net. I wrote website copy for their dance music show, natch.
During this time, with relatively few exceptions, my portfolio focused exclusively on music journalism/criticism. In 1997, I voted in the Village Voice Pazz & Job Critics Poll for the first and last time in my career. My attitude towards my profession could be summarized by a DJ I once encountered poolside during the Winter Music Conference of that year: "You know the movie, Married to the Mob? Well, I am Married to my Music."
And I was. I truly believed the music, and the culture surrounding it, could transform the world into a more tolerant, loving place. So I served as a passionate evangelist for it. Bear this in mind when you read through these old publications.
The 2000s Copywriting Portfolio
As the new century progressed, so did my career. I worked as an assistant editor for MCY.com in New York City before moving back to LA in 2000. I expanded into longform feature writing with extended features for the Los Angeles Times. These pieces pushed me beyond my music journalism niche. In addition, my professional relationship with High Times culminated with my interview with former Mexican President Vicente Fox. This feature, the magazine's first-ever interview with a head of state, former or current, stands as a historic milestone for both myself and the magazine.
However, I persevered with music up until 2012. Some of the artists I covered became mainstream celebrities, and I covered their rise. I have since maneuvered towards cannabis and its development into a legitimate industry.
Music
I began to cut back on my music work as the century progressed, finally pulling away altogether in 2012 with a DJ Times cover story on UK dubstep producer Rusko. Before this came written covers for the magazine on Bassnectar, DatsiK, Dada Life and Skrillex, among many others. And a few hits did come my way before retiring – my article on the Pasadena hip hop collective Odd Future for High Times caused a minor fracas online when noted music producer Steve Albini commented on it in a BBS thread. In addition, I profiled dubstep music for both High Times and the Los Angeles Times before the sound went mainstream.
On a professional and personal level, I do not regret having moved on for a second. As the moment, most live and audience-based presentations of music have been discontinued indefinitely because of the novel coronavirus, erasing the tour-based livelihoods of many a musician, DJ and group with it. I'm hearing it may take anything from two to four years for tours and festivals as we know them to resume safely, which means that very little, if anything, of the music culture that shaped me will be left standing once it's all said and done. What will replace it — or quite frankly anything that will be decimated by this uniquely tragic moment — is only a matter of speculation, especially when complicated by so many crises that promise to come to a head in the coming decade. However, it will be someone else's job to track this, not mine. And I'm okay with that.
Features
Over time, I found a few editors that granted me stories outside of my bailiwick. This led to some of my favorite pieces in my portfolio. Some were fun; others challenging. All of them rewarded me in one way or another.
Trade Publications
Until its demise, I contributed frequently to a nightlife trade publication called Club Systems International, later renamed Club World. Helmed by one-time Billboard dance music columnist turned marketing maven Kerri Mason, this magazine also hosted the Club World Awards, the first-ever nightlife awards ceremony, for which I wrote copy.
For the magazine itself, I specialized in technical features which detailed the A/V specifics of a nightclub build – audio, interiors and video, if the club had it. These pieces required an enormous amount of persistence and care to get right. The magazine continually entrusted me with these features despite the occasional difficulties that came with the job.
Cannabis
After a four-year hiatus, I returned to High Times in 2007 to do some of my best work for the magazine. In addition to the Vicente Fox interview, I also penned my first grow story, and co-wrote a piece on Cheech & Chong's reunion which became one of the magazine's top-selling issues in the new century. I extend gratitude towards my editor-in-chief Chris Simunek. His faith in my abilities allowed me to segue into work that, as we say in the industry, "touches the plant."
Desired Positions
I am currently open for work focusing on plant medicine and novel mental health treatments, including but not limited to website copy, editorial/advertorials, newsletters – pretty much everything I've listed here. Be sure to reach out with any questions.